AGE
43
CITY/COUNTRY
Fredericia, Denmark
FAMILY
Husband and 2 children (boys)
OCCUPATION
Manual Therapist and Personal Trainer
FAVOURITE SPORT
Running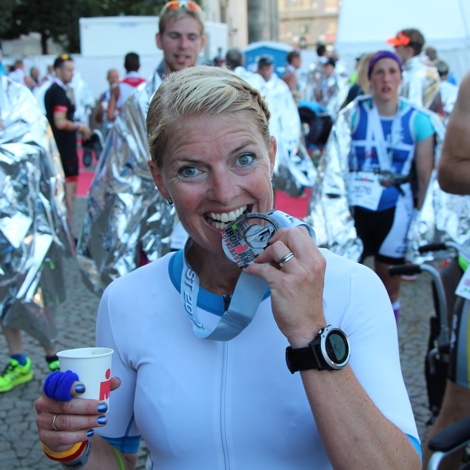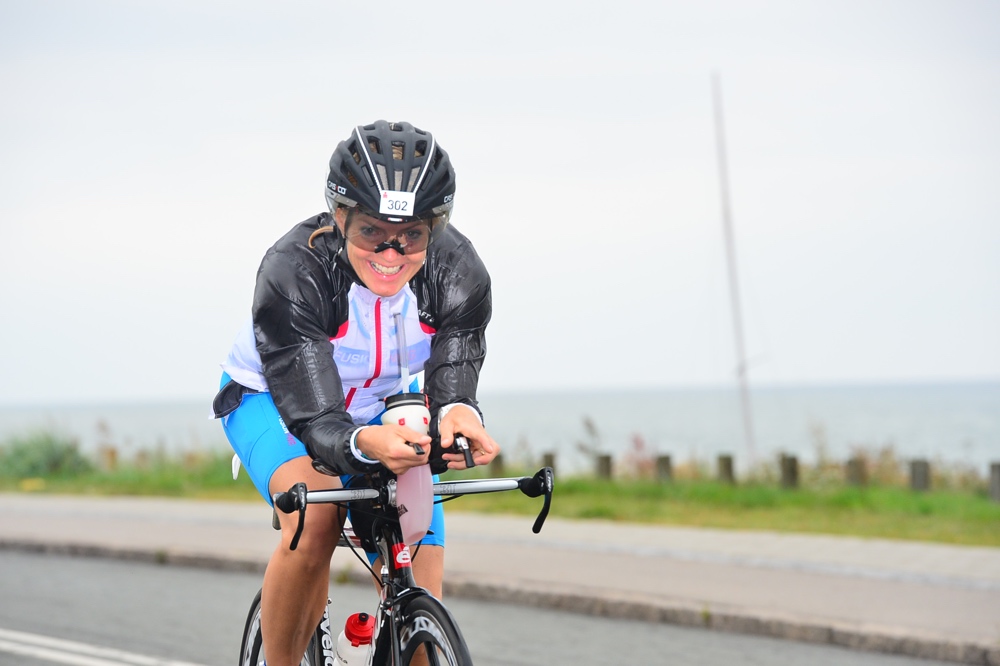 Sport Background:
None… Overweight got me out running ☺
Greatest achievements:
3rd place in my age group, Copenhagen Ironman
Goals/main races this year:
Challenge Roth, full triathlon distance (3860m swim, 180km bike, 42,2km run)
About paceUP!:
I like the app because I see how I train compared with others
Motivations hilsner
Mette Bjeld
Tel: +45 60 620 400
Web: www.bjeld.dk
Instagram: @ironwomandk
AGE
39
CITY/COUNTRY
Kristinehamn, Sweden
FAMILY
Wife Ulrika and 3 children: Amanda 13, Wilma 11, Samuel 7
OCCUPATION
Works as a carpenter and renovates bathrooms and kitchens
FAVOURITE SPORT
Running, both on asphalt and trail running, long and short distance!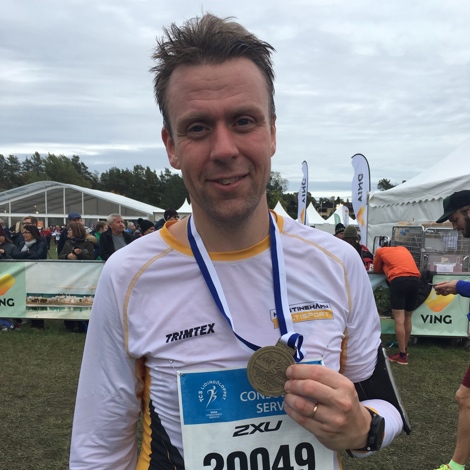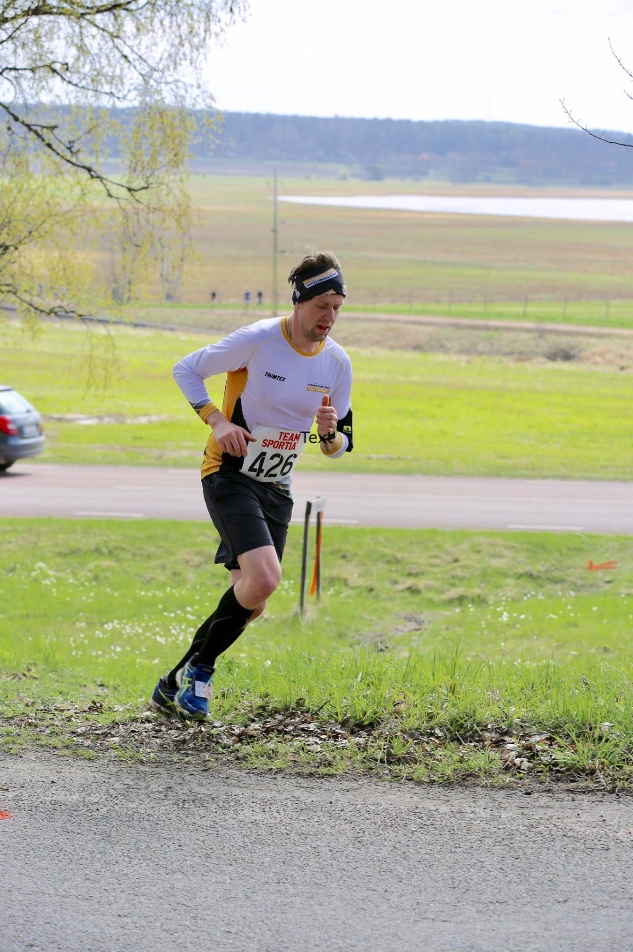 Sport Background:
I played football from the age of 6-7 until about 5 years ago, then I had a break from almost all kind of training. I finally started to work out again when the weight scale showed a little too many kilograms … Then I found the running, so I'm in my third year as "runner" now. ☺
Greatest achievements:
So far ASICS Stockholm Marathon 2019: 3h 11 min & Göteborgsvarvet 2019: 1h 29 min.  
Goals/main races 2020:
ASICS Stockholm Marathon under 3h & Lidingöloppet under 2h 15min(the silver medal time). 
About paceUP!:
It's a fun and simple app that gamifies the training without being overwhelmed by others because you can compete with any sport you want.
The Statistics are always fun as well.
AGE
32
CITY/COUNTRY
Löddeköpinge, Sweden
FAMILY
Husband Cristian, and sons Kit & Neo (6 och 3 years old)
OCCUPATION
Physiotherapist that is doing a PhD in sports medicine
Running and triathlon coach: Race & Shine Sports Club, where she also competes.
FAVOURITE SPORT
Triathlon, running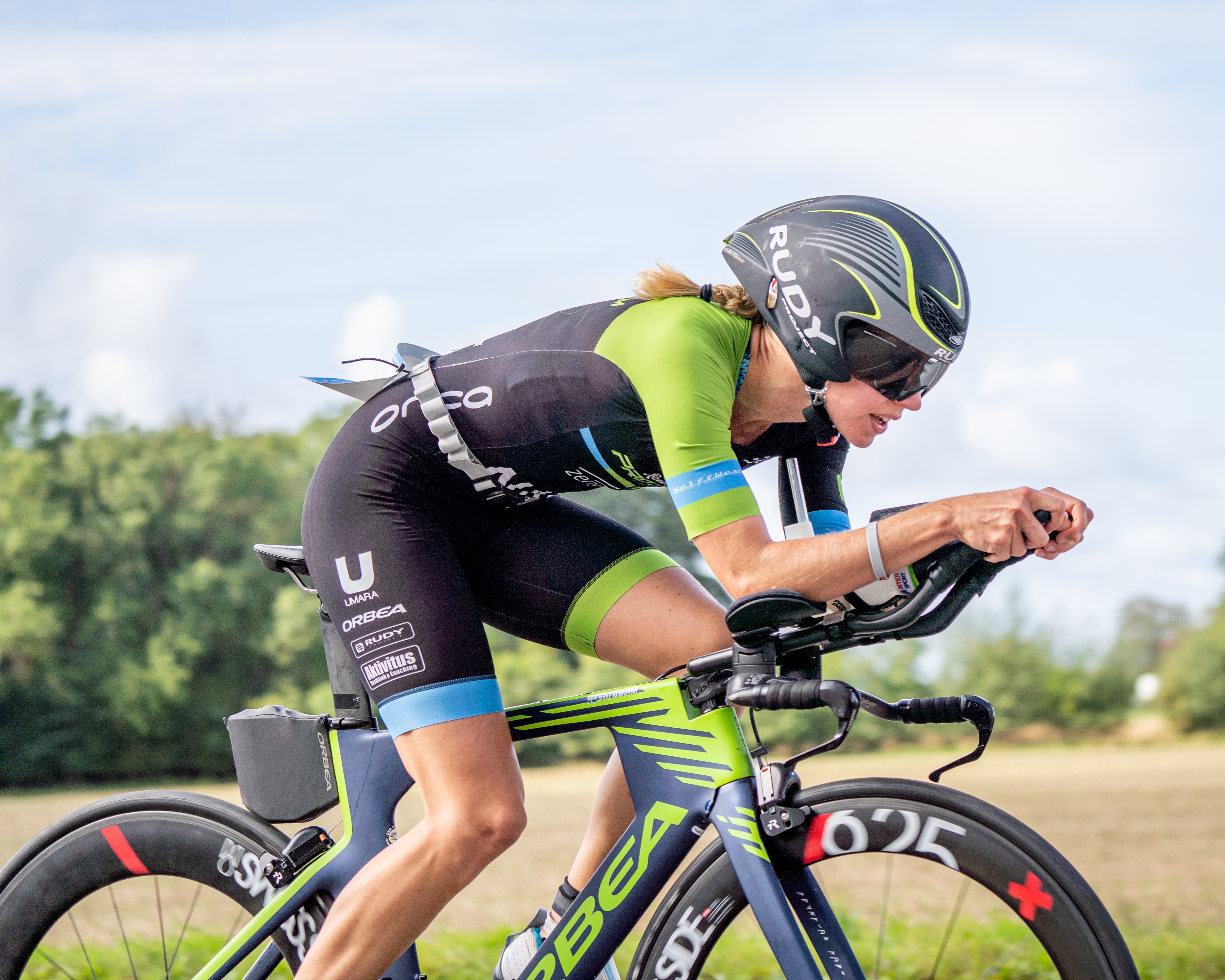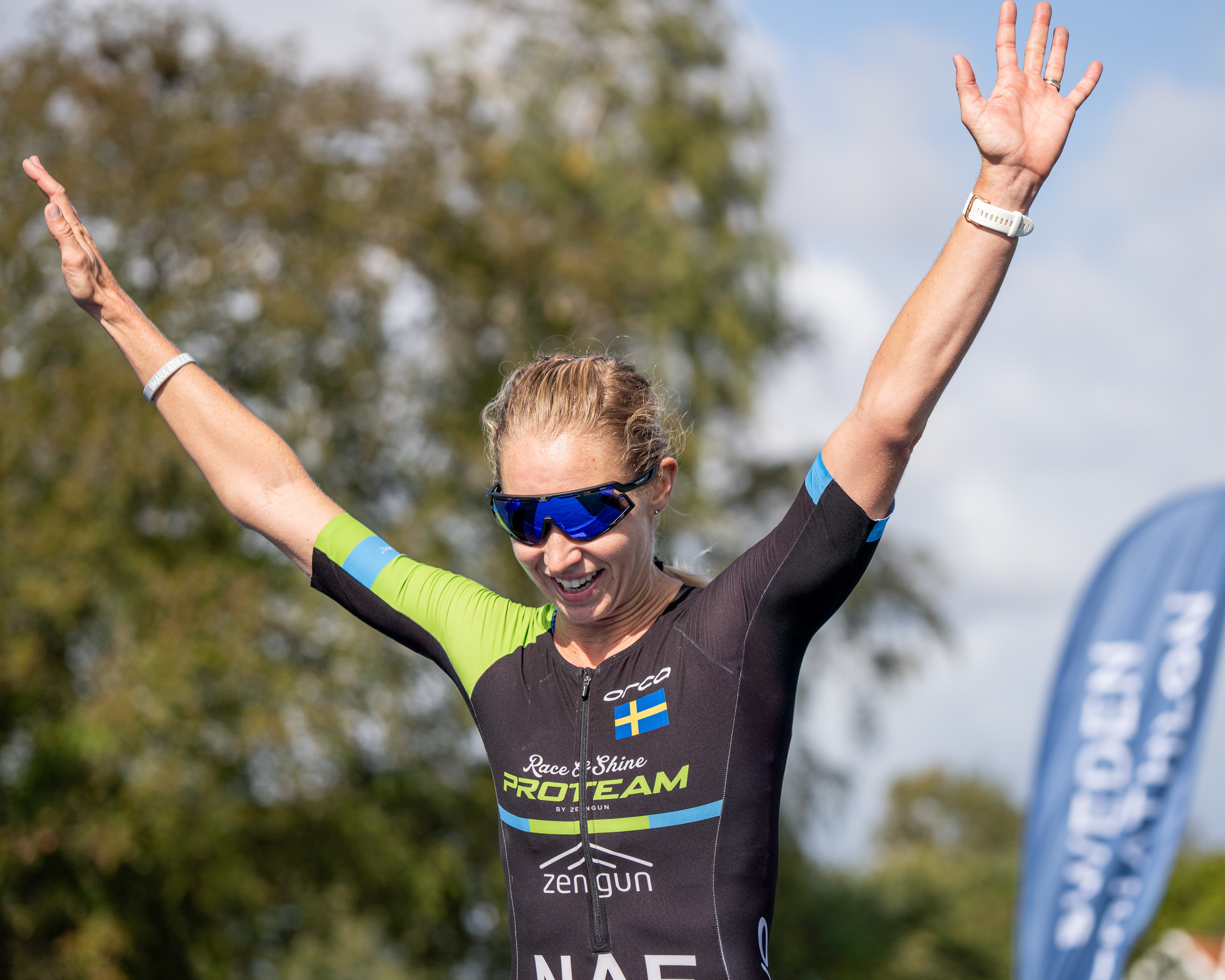 Sport Background:
I tried a mix of sports when I was a kid but, but focused on troop gymnastics and football until high school. Then I went to a high school with focus on dancing, so that was my training during my high school years.
I moved to Lund(Sweden) to study a program to become a Physiotherapist and then started to do more endurance training, for example running races, the full distance of A Swedish Classic(90k cross country skiing, 300k road biking, 3k open water swimming & 30k trail running), The Women's Classic(1/3 of the Classic-distance) and I ran my first marathon in 2012.
After my first child in 2015 I started with triathlon. And a year after my second child I qualified for the World Championship, Ironman Hawaii 2017. After that I decided to go professional and competed my first season as a professional triathlete in 2018. ☺
Greatest achievements:
Swedish Champion in Duathlon 2019
SM silver 2019 & SM bronze 2018 in Triathlon half distance
12th at the Swedish Championship for the half marathon-distance (Göteborgsvarvet) and been winning a lot of local running races in Skåne (South Sweden).
Goals/main races this year:
Mexico (Ironman full distance)  24th of November
About paceUP!:
The unique thing about paceUP! is that you can do groups where all your training can be compared to others, so you do not have to practice or like the same sport to "compete" against each other. It makes it a great app to use for companies, as an updated version of walking competitions. A perfect way to get employees more active and with a more healthy lifestyle.
Natalie Persson
"PT-Natta"
AGE
29
CITY/COUNTRY
Stockholm, Sweden
EDUCATION
Lic. Personal Trainer (Endurance Personal Trainer), through Konditionsidrott
Dip. Running Coach 1 & 2, through Konditionsidrott
OCCUPATION
Head of Digital Marketing @paceUP!
Endurance Personal Trainer, Running Coach
FAVOURITE SPORT
Running, Triathlon
MOTTO
Challenge Yourself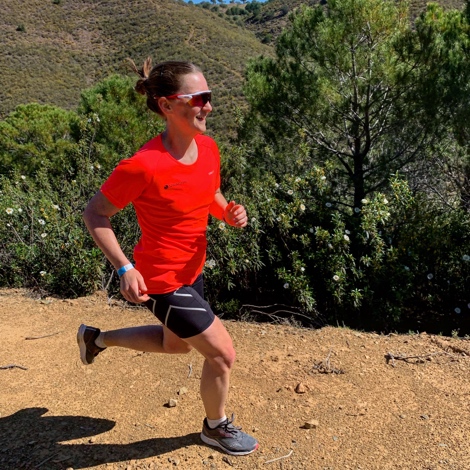 Sport Background:
Handball player from the age of 10 until 22. Realized that running was the most fun part of the game, so then I was hooked in the running world. I live after the life quote "challenge yourself", so after finishing my first marathon in 2013 the challenges just continues to get more long and extreme…
I did A Swedish Classic in 2016 & A Super-Classic 2017, that got me into triathlon. Done a few Olympic races and one half distance. 2018 I got the chance to be a part of a team finishing the Nordic Islands Adventure Race (trek/run, MTB, Pack Rafting, SwimRun, kayak, repelling, navigation) during 6 days. So endurance is my passion for sure!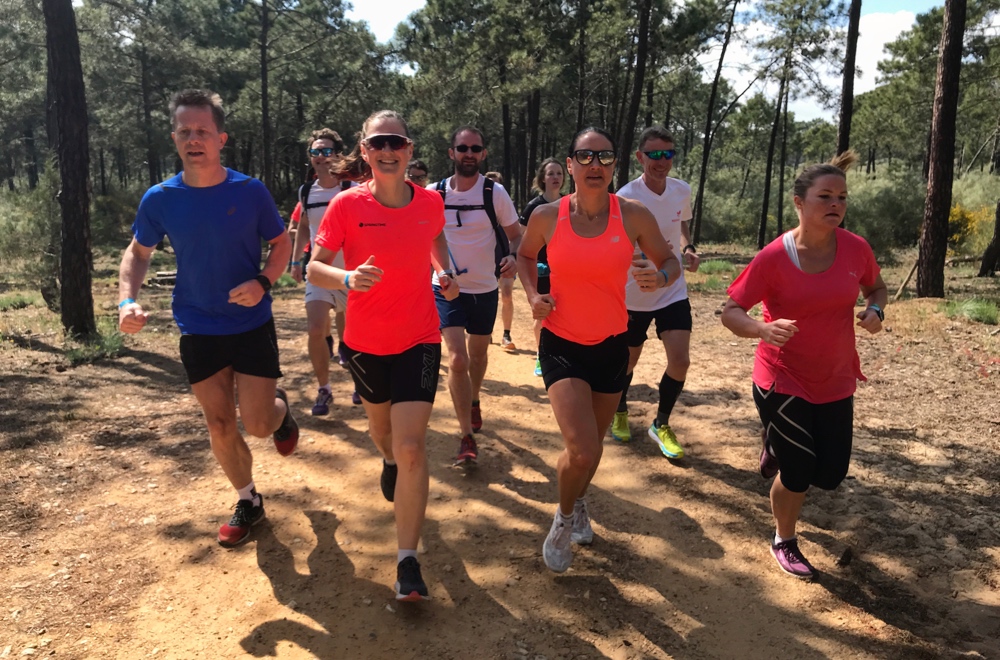 Greatest achievements:
Finishing the Nordic Islands Adventure Race as a member of the only women team #TeamDowntownCamper
A Swedish Super Classic 2017
Stockholm Marathon 2019 in 3h 22min.
Stockholm Halvmarathon in 1h 35min
Goals/main races 2020:
A Swedish Super Classic 2020: sub 20h
IRONMAN Kalmar 2020
Personal Training with paceUP!:
Is for those who want to get individualized coaching and training. As a PT I help you towards your goal, with everything from running your first 10k to finishing A Swedish Classic. Regardless of whether you are a beginner or elite athlete, with the goal of having an active lifestyle or to perform results, I am with you during the journey towards your goal!
Are you also driven by challenges like me or maybe just want to get started with good training routines? Do not hesitate to contact me, exercise and movement is something for everyone! Find more info about what I can offer you here.
Email: natalie.persson@paceup.se
Instagram: @nattapersson
Friskvårdsföretagens PT-licens