We are happy to announce the paceUP! 2020 Q2 Season Winners!
Alice Gustafsson reached over 140 000 points and took first position. Benny Eriksson with over 138 000 points claimed second place and Oliver Wykman following very closely behind Benny in third. All of them are now in the Epic League after an intense season of training. We are sending them some nice prices to use in their training during the summer season☀️
A big CONGRATULATIONS to all three from all of us at paceUP! Find out how they made it to the top 3 of 20 000 paceUP! users.
Here is a short interview with the winner Alice: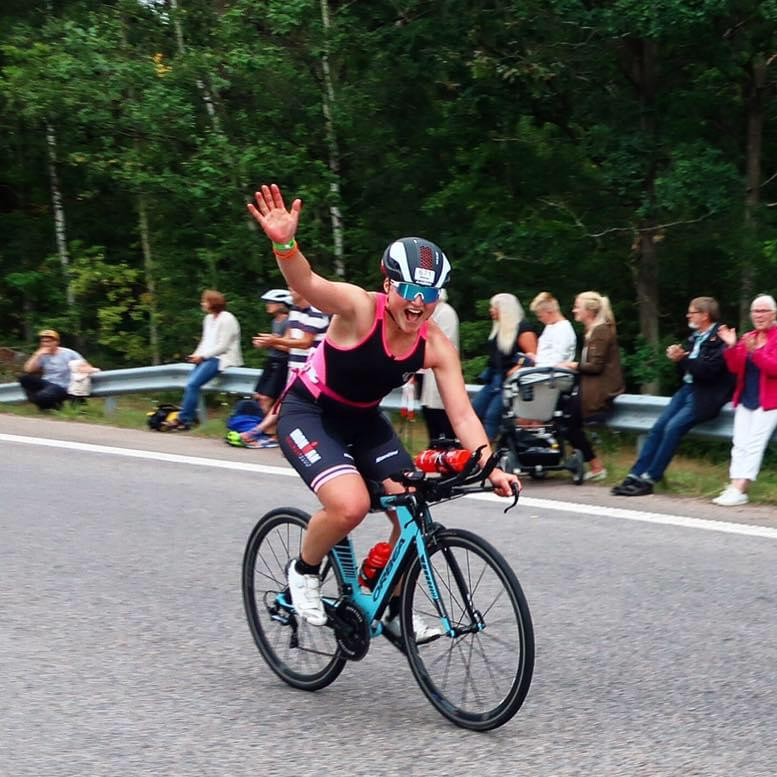 Name: Alice Gustafsson
Age: 25
City/country: Motala, Sweden
Occupation: Police
Favorite Sport: Cycling (triathlon)
Sport background: football and power lifting
Achievements: Ironman Kalmar 2019: 11:53 h. Swedish junior championship gold in bench press 2016. Junior Nordic champion power lifting 2017. 
Goals 2020/2021: Ironman Kalmar: 10 h 30 min. Half Ironman: 5 h (2021)
What do you like about paceUP!?
 paceUP! is smooth and easy to use. I can easily document my training and get an overview of how I spend my time. This makes it easier to plan the coming days and weeks. I like to vary the training and then it is good to see how you distribute the training. We simply get good at what we practice. But sometimes it can also be too much training. If training results are not going as planned it's necessary to make a change. PaceUP! is a useful tool for us who have an active everyday life.
And here is an interview with the silver medalist Benny: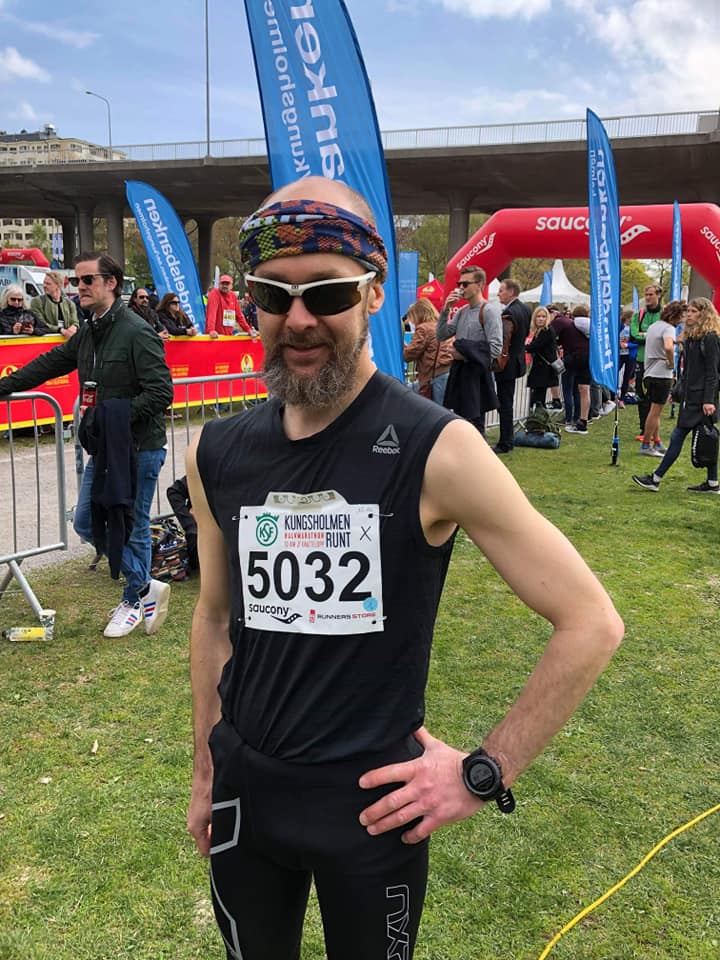 Name: Benny Eriksson
Age: 48
City/country: Sigtuna, Sweden
Occupation:Quality Coordinator
Favorite Sport: Running, but I also enjoy watching athletics, cross country skiing & biathlon on television.
Sport background: Did some athletics, orienteering & cross country skiing as a kid. Absolutely not an elite athlete. After high school I went to the gym and lifted weights for 10 years. It got boring so I started running again. I got a lot better 2015 when I got help from a PT named Joakim Petersson (also called "Krutgubben".
Achievements: Stockholm Marathon 2019: 2 h 55 min 30 sek, Kungsholmen Runt halvmarathon 2019: 1h 23 min 44 sek.
Goals 2020/2021: Having a SUB 4:00min pace on a marathon (time: 2h 48 min). Running at least 220k on the 24h race PRT (Personal Record Race in Växjö)
What do you like about paceUP!?
All of the Challenges. It triggers me a little extra when you are good at a challenge. It's also fun to be able to follow your friends in the challenges as well.
Meet the bronze medalist Oliver: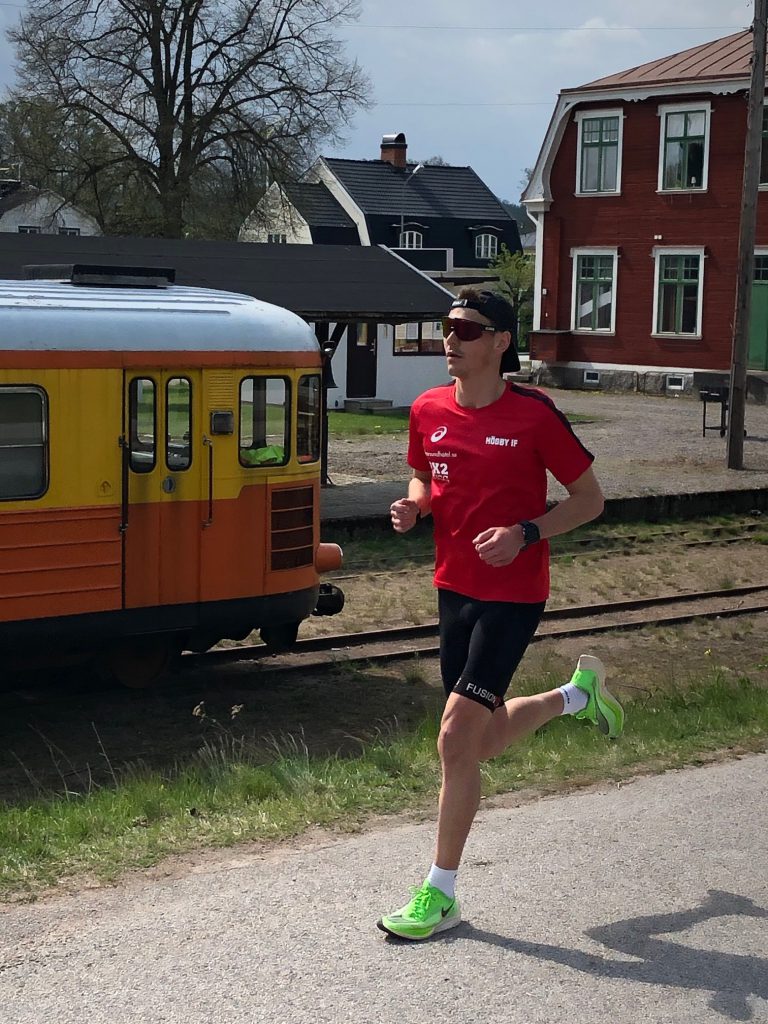 Name: Oliver Wykman
Age: 25 years
City / Country: Kalmar, Sweden
Occupation: Chancellor's secretary at Kalmar Municipality
Favorite sport: Running, but I have been focusing on triathlon since a year ago.
You also came 3rd in the league 2019 (read more about it HERE) how have you been training after that?
My training is going well, I have taken new steps & made progress. The recipe is continuity and patience. I set a personal record for running the 3K, 5K and 10K in the spring, which was a good acknowledgment that the training is going well.
How does a regular training week look like for you this summer?
As competitions are being cancelled, I focus a bit more on the basic training than usual but seasoned with some quality as hopefully the possibility of recovery is better during holiday time.
Do you have any specific goals 2020/2021?
I hopethat I can run a marathon this fall and in that case the goal is to run below 2 h & 35 min. Even the Ironman 70.3 remains, but it feels insecure due to the pandemic. Where I would like to do the time 4 h & 10 min 2021.  I harvest 2020 year-long basic training 😊
Text på svenska:
Stort gratis till vinnarna av paceUP! säsong Q2 2020!
Alice Gustafsson samlade ihop över 140 000 poäng och tog hem 1:a platsen. Benny Eriksson lyckades ta hem 2:a platsen med sina 138 000 poäng & Oliver Wykman var inte långt ifrån med sin 3:e plats. Alla 3 tävlar numera i "Epic Leauge" efter en intensiv säsong. Vi kommer att skicka ut priser till topp 3 som vi hoppas ska komma väl till användning under deras sommarträning.
Är du nyfiken på hur man lyckas ta sig till topp 3 av 20 000 användare så kommer intervjuer med dem här. Först ut är vinnaren Alice: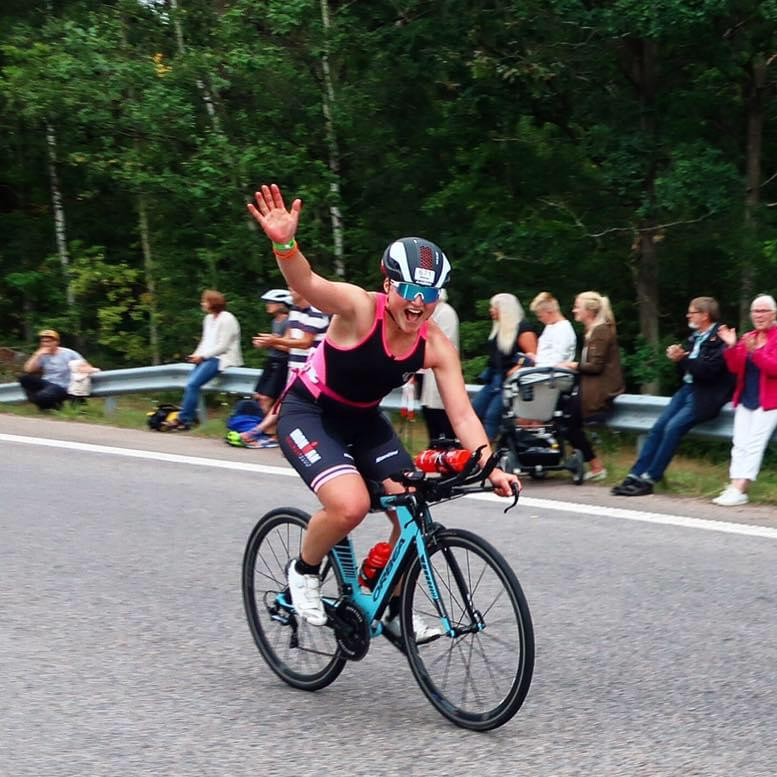 Namn: Alice Gustafsson 
Ålder: 25 år
Stad/land: Motala, Sverige
Yrke: Polis
Favoritsport: Cykling (triathlon)
Träningsbakgrund: fotboll och styrkelyft
Tävlingsmeriter:  Ironman Kalmar 2019: 11 h 53 min. Guld i Junior-SM bänkpress 2016. Junior nordisk mästare styrkelyft 2017. 
Träningsmål 2020/2021: Ironman Kalmar: 10 h 30 min. Halv Ironman: 5 h (år 2021) 
Vad tycker du är bra med paceUP!?
 Det är smidigt och enkelt. Jag kan enkelt dokumentera min träning och få en överblick över hur jag använder min tid. Det gör det lättare att planera kommande dagar och veckor. Jag tycker om att variera träningen och då är det bra att se hur du fördelar ut träningen. Vi blir helt enkelt bra på det vi tränar. Men det kan också bli för mycket av det goda. Om träningsresultat blir sämre så är det nödvändigt att göra en förändring. PaceUP! är ett användbart hjälpmedel för oss som har en aktiv vardag.
Och här kommer en intervju med silvermedaljören Benny: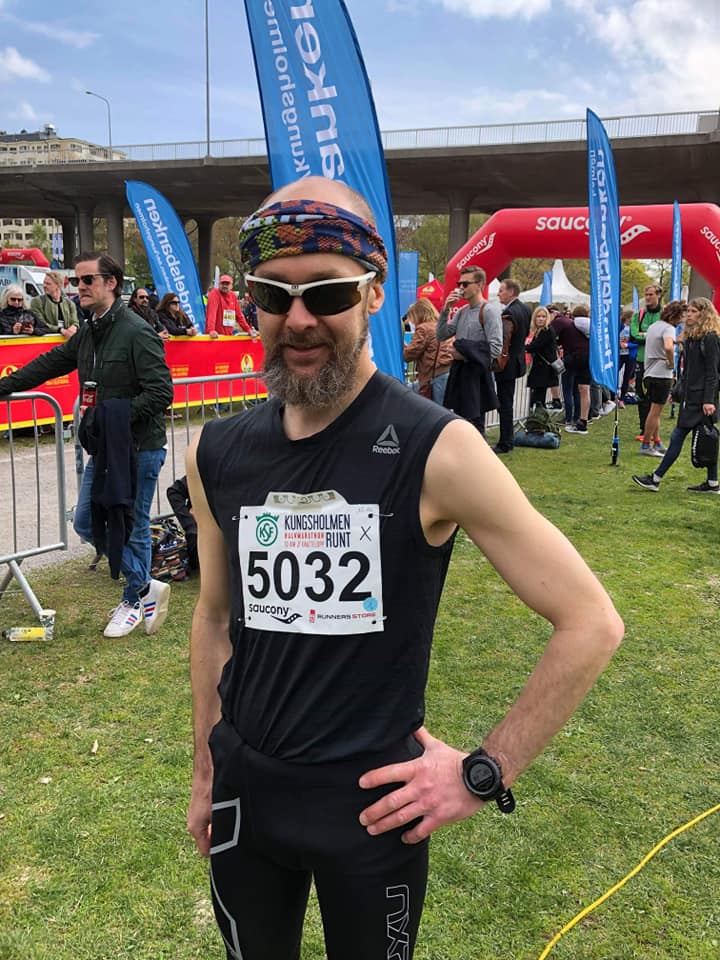 Namn: Benny Eriksson
Ålder: 48 år
Stad/land: Sigtuna, Sverige
Yrke: Quality Coordinator
Favoritsport: Löpning. Förutom det så gillar jag att kolla på friidrott, längdskidåkning & skidskytte.
Träningsbakgrund: Höll på lite grann med Friidrott, orientering & längdskidåkning när jag var ugn. Men absolut ingen stjärna. Efter gymnasiet höll jag på med att lyfta skrot på gymmet i ca 10 år. Jag ledsnade på det och började med löpning igen. Det stora lyftet kom för egen del när jag tog hjälp av en PT 2015 vid namn Joakim Petersson (även kallad "krutgubben").
Tävlingsmeriter: Stockholm Marathon 2019: 2 h 55 min 30 sek. Kungsholmen Runt halvmarathon 2019: 1 h 23 min 44 sek.
Träningsmål 2020/2021: SUB 4:00min-tempo på maran (ger en sluttid på 2 h & 48 min). Springa minst 220 km på 24 h-loppet PRT (Personliga Rekordens tävling i Växjö).
Vad tycker du är bra med paceUP!?
 Era olika utmaningar som ni genomför då & då. Dessutom triggar det mig lite extra när man ligger bra till i en utmaning. Det är även roligt att kunna följa vännerna och hur de ligger till i utmaningarna.
Möt bronsmedaljören Oliver: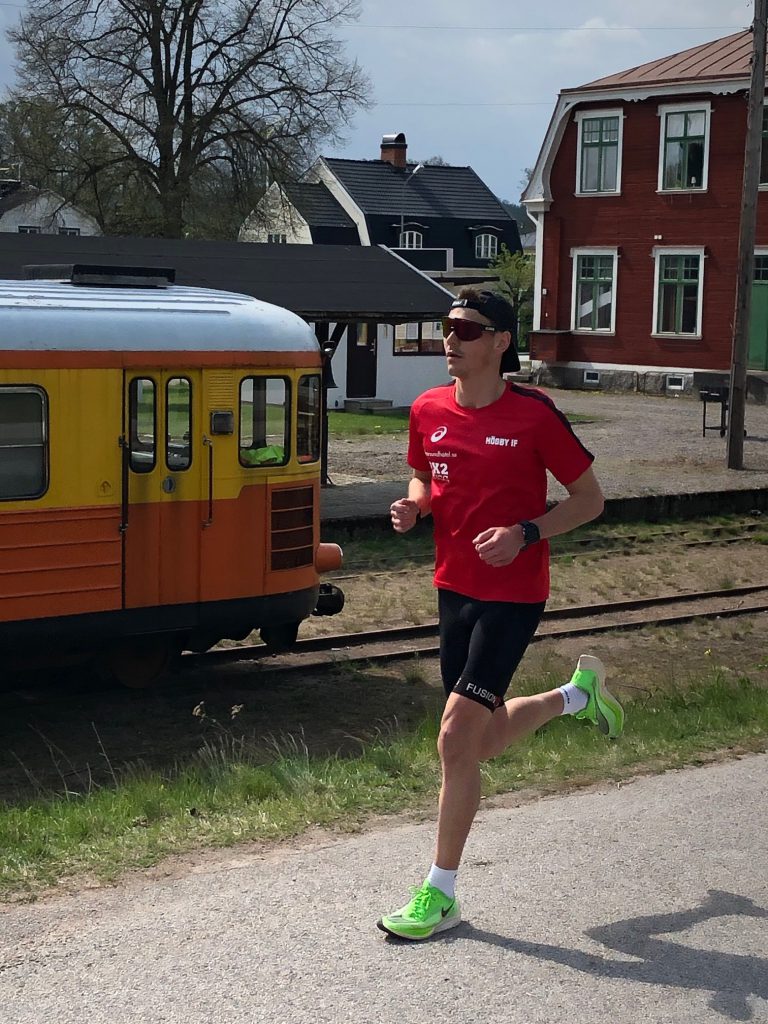 Namn: Oliver Wykman
Ålder: 25 år
Stad/land: Kalmar, Sverige
Yrke: Kanslisekreterare på Kalmar kommun
Favoritsport: Löpning, men satsar sedan ett år tillbaka även på triathlon.
Du kom 3:a även 2019 (läs mer om det HÄR) hur har träningen gått sedan dess?
Träningen har gått bra, jag har tagit ett kliv i min utveckling, receptet är kontinuitet och tålamod. Jag har slagit personligt rekord på 3, 5 och 10 km löpning under våren vilket varit ett bra kvitto.
Hur ser en vanlig träningsvecka ut för dig i sommar?
Eftersom tävlingar är bristvara blir det lite mer grundträningsbetonat än vanligt, dock kryddat med lite kvalité eftersom möjligheten till återhämtning förhoppningsvis är bättre under semestertid.
Har du några specifika mål 2020/2021?
Jag hoppas få göra en mara i höst och i så fall är målet att springa på under 2.35. Även IM 70.3 kvarstår, men känns osäkert på grund av pandemin. Där jag skulle vilja göra en tid under 4h & 10 min 2021 jag skörda 2020 årslånga grundträning 😊