We got the chance to interview Geert Meersman in Belgium, the guy that came second this season!
Namn: Geert Meersman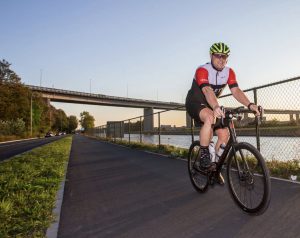 Age: 39
Country: Belgium
Occupation: Software Architect
Claim of paceUP!-fame: 2nd place of the first season 2019
Favorite Sport: Cycling, (road and mountain bike)
Background
Geert played competitive Volleyball until the age of 23, but after a serious knee injury he had to stop. He got into cycling more seriously in 2015 and since 1 year he is cycling to work 2-3 times per week, to get more training but also as to avoid the daily traffic jams and help a bit to save the planet. A round-trip from home to work for Geert is 134km!!! Not many people on this planet are doing that to get to work and back…
Goals
Long term goal is to complete a Triathlon, but in 2019 he has a busy cycle agenda. Next race is "Tour De Flanders", in June he and some friends are doing "Mont Ventoux", 3 times in one day to join the "Cinglés Club" (that tour of 193km and with a height difference of 4,400m) and in July they are also doing the Marmotte Grandfondo.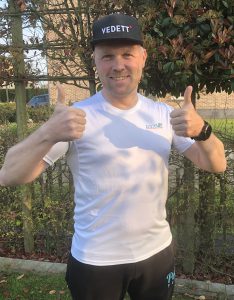 About paceUP!
Geert thinks that the best thing about the app is that you can create your own groups with friends and make comments on their activities, it's fun! A sport is all about having fun, the moment it becomes too serious and the fun is gone, it's really not worth it anymore.
Next season will be very exciting, because there are many fanatics in the top 10!