English text after the Swedish version
Ett stort GRATTIS till Benny Eriksson, Inger Algotson & Kjell-Arne Nilsson!
Förra säsongen kom Benny 2:a men nu lyckades han ta hem förstaplatsen!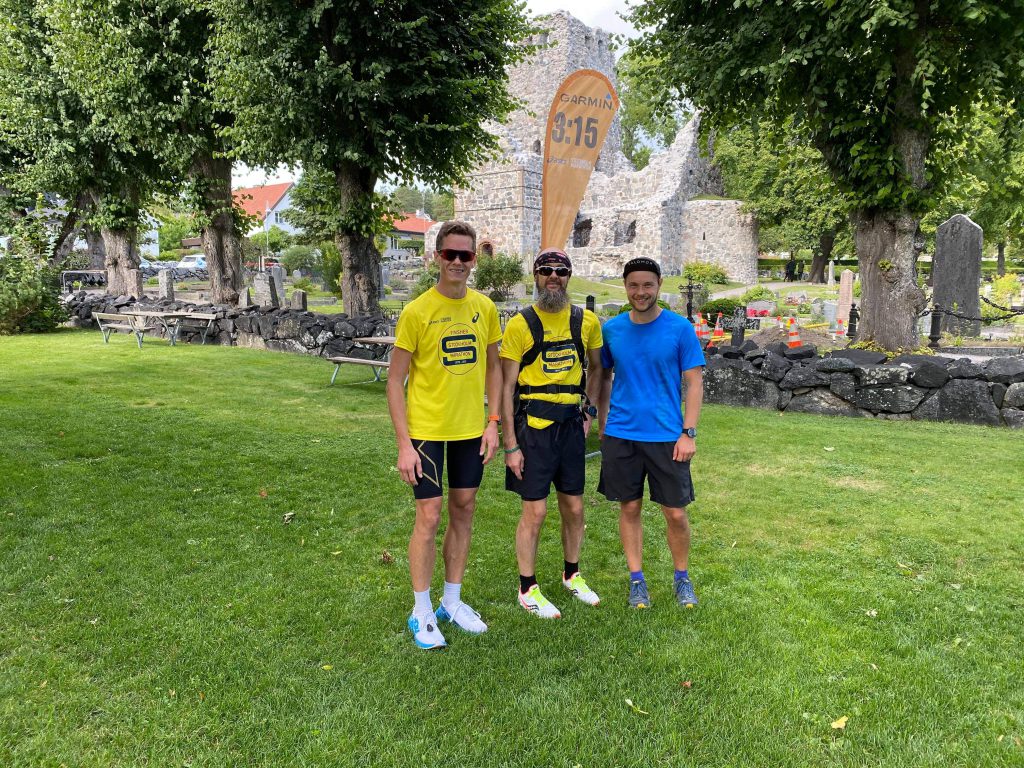 Namn: Benny Eriksson
Ålder: 48år
Bor: Sigtuna
Favoritsport: Löpning
Hur har du tränat den här säsongen?
Jag har tränat med fokus på att i juli klara av minst dubbla distansen i eventet "spring tills du stupar" under juli. Vilket innebär att man springer dagens datum i km under juli månad. Man få även räkna in gång, men då hade det blivit för enkelt för mig. Under juli-utmaningen har man även bankgaranti. Vilket innebär att man får flytta över överskottet från en dag tills nästa. Men får aldrig hamna på minus. Totalt innebar det att jag skulle klara av 496x2km=992km. Totalt landade jag på lite över 1200km totalt under denna månad. Dessutom var det bra Ultra-träning inför årets stora mål att klara minst 220km på PRT24h i Växjö i december. Men tyvärr blev denna tävling inställd för någon vecka sedan.
Har du genomfört några tävlingar under sommaren?
STHLM Five (Ca 47km som jag sprang på en dag)
Tantoloppet
FrontYard (1minut mindre tid per 3km varv tills man inte hinner runt)
Hogialoppet
Kistaloppet
Run Of Hope
Mental Health Run
Premiärmilen
Stockholm Marathon: där jag tog på mig rollen samt personlig farthållare för 2st personer som ville klara av Maran på SUB 3h15min. Dessutom sprang jag med en riktigt farthållarflagga som jag hade fått låna av Marathongruppen. Visserligen klarade de inte riktigt det men ena personen slog nytt PB med drygt 11 minuter.
Samtliga dessa lopp har varit virtuella förutom Fronyarden.
Vad har du för mål 2021? Några lopp inplanerade?
Mina mål för 2021 (om det är Corona fritt):
Klara 2h48min (Sub 4min/km) på Stockholm Marathon
Springa minst 220km på PRT24h
SUB 1h 20min på Halvmaran.
Har hittills anmält mig till Stockholm Marathon. Dessutom kommer jag springa Mini Ultra (4×11,5km) på TEC i Täby nu på Fredag & på Lördag/Söndag natt kommer jag vara pacer åt en som springer 100miles på samma lopp.
Har du några tips på hur man tar sig till topp 100 av paceUP!?
Mitt tips för den som vill komma topp 100 är att träna/gå varje dag i minst 60minuter så lär man klara av att hamna på Topp 100.
Du kan läsa mer om Benny från den tidigare intervjun HÄR.
2:a platsen gick till Inger Algotson och 3:e platsen firade Kjell-Arne Nilsson med tårta på gymmet! Kjell-Arne har lyckats hålla i träningen riktigt bra sedan cykelutmaning han genomförde i somras (som du kan läsa om HÄR).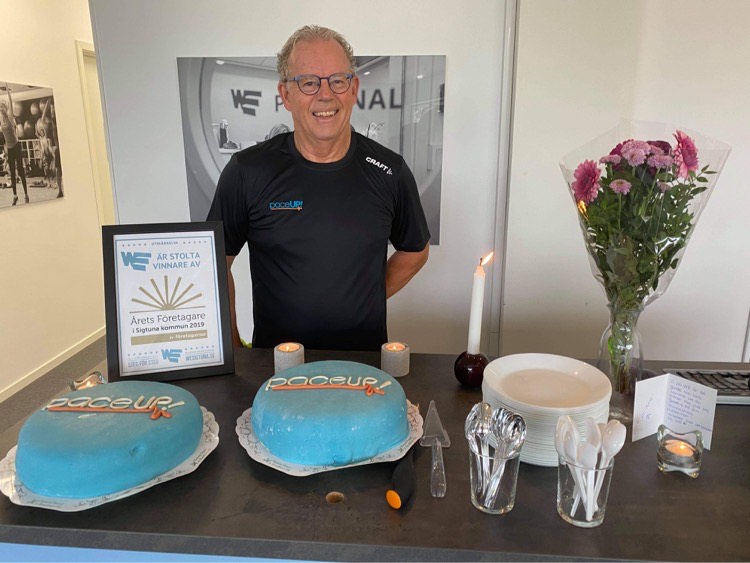 English version:
We are happy to announce the paceUP! 2020 Q3 Season Winners! A big CONGRATULATIONS to Benny Eriksson, Inger Algotson & Kjell-Arne Nilsson!
Last season Benny finished 2nd but this time he won the paceUP! League! You can read more about Benny from the previous interview HERE.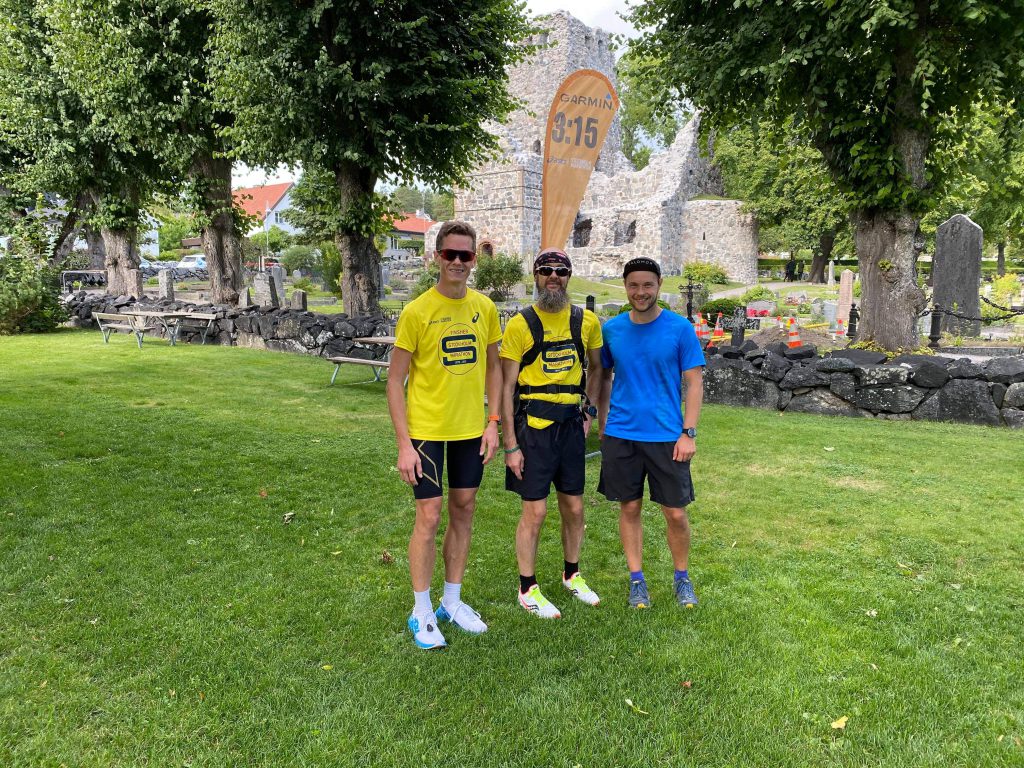 Name: Benny Eriksson
Age: 48 years
City/Country: Sigtuna, Sweden
Favorite sport: Running
How have you been training this season? Any difference from last season?
I have trained with a focus on managing at least double the distance in July in the event "run until you fall" in July. Which means you run today's date in km during the month of July. You can also include time, but then it would have been too easy for me. During the July challenge, you also have a bank guarantee. Which means you have to move the surplus from one day to the next. But must never end up in the red. In total, that meant that I would be able to do 496x2km = 992km. In total, I landed on a little over 1200km in total during this month. In addition, it was good Ultra training before this year's big goal to complete at least 220km at PRT24h in Växjö in December. But unfortunately, this competition was canceled a few weeks ago.
Have you completed any competitions during the summer?
STHLM Five (About 47km that I ran in one day)
Tantoloppet
FrontYard (1 minute less time per 3km laps until you do not have time to get around).
Hogialoppet
Kistaloppet
Run Of Hope
Mental Health Run
Premiärmilen
Stockholm Marathon where I was a  pacer for 2 people who wanted to complete the Marthon in SUB 3h 15min. In addition, I ran with a pacer-flag that I had borrowed from the Maratongruppen. They did not make the SUB 3:15, but one person got a new PB with just over 11 minutes.
All of these races have been Virtual except for Fronyard.
What is your goal for 2021? Any races?
My goals for 2021 (if the year is Corona free):
2h 48min (Sub 4min/k) at Stockholm Marathon
Run at least 220km at PRT24h
SUB 1h 20min at a half marathon.
So far I have registered for the Stockholm Marathon. In addition, I will run Mini Ultra (4×11.5km) at TEC in Täby now on Friday & On Saturday / Sunday night I will be a pacer for someone who runs 100miles in the same race.
Do you have any tips on how to get to the top 100 of paceUP!?
My tip for those who want to get in the top 100 league is to workout /walk every day for at least 60 minutes and you will  end up in the Top 100.
You can read more about Benny from the previous interview HERE.
Inger Algotson came 2nd, Kjell-Arne Nilsson finished 3rd and celebrated with cake at the gym! Kjell-Arne managed to keep up really good training routines since the cycling challenge he completed this summer (which you can read about HERE).