(English version after the Swedish text)
Lär känna vårt paceUP! Community!
Pehr är en flitig paceUP!-användare som du hittar i Champion League.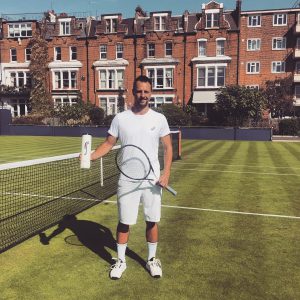 Namn: Pehr Dunger
Ålder: 45 år
Bor: Tyresö, Sverige
Träningsbakgrund: Tränar för att hålla mig i form.
Vad har du för mål med din träning under 2021?
Målet 2020/21 är bli ännu bättre i tennis och padel, ev försöka mig på en halvmara eller en mara eller Lidingöloppet.
Vad har du för tidigare prestationer och meriter?
Tidigare prestationer är Regionsmästare i tennis som veteran (+35). Jag har också nickat i eget mål under en SM kvartsfinal i fotboll m.m.
Vad tycker du om paceUP?:
paceUP! är fantastiskt, min sporre att varje dag registrera och ta mig ut och träna. Är dock besviken på antalet poäng för tennis jämfört med cykel 😊. Tennis är en av de tuffaste sporterna på elitnivå, läs mer om det HÄR.
Tips för att hålla behålla träningsmotivationen året om?
Att kunna äta vad jag vill ger mig motivation till att få in ett träningspass. Frukosten är godare efter ett träningspass, men det är olika för alla.
Jag älskar frisk luft, framförallt när det regnar och blåser. Då sitter mina konkurrenter inne och äter bulle och jag är ute i spåret och tränar, fördel mig!
English text:
Get to know the paceUP! Community!
Pehr is an active paceUP! user that you can find in the Champion League.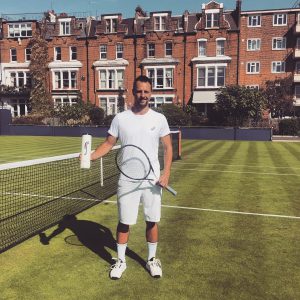 Name: Pehr Dunger
Age: 45 år
City/Country: Tyresö, Sweden
Sports background: I exercise to stay fit.
What are your training goals 2020/2021?
The goal 2020/21 is to become even better in tennis and paddle, possibly try a half marathon or a marathon or Lidingöloppet.
Sports Achievements/races?
Regional Champion in tennis as a veteran (+35)
Nodded in the ball in my own goal in the quarterfinals of the Swedish Championships in soccer.
What do you think about paceUP!?
paceUP! is fantastic, my motivation to go out for a workout and register it every day. However, I am disappointed with the number of points for tennis, compared to bike 😊.  Because tennis is one of the toughest sports on elite level, read about it HERE. 
Do you have any advice of how to keep training motivation all year round?
One motivation for me is that I want to be able to eat what I want, and to be able to do that I need to workout. The breakfast is always better after a workout, but that's different for everyone.
I like fresh air and just love it when it's rainy & windy because then my competitors sit inside and eat while I'm out on the track and training. I'm one step ahead of my competitors!